TOUR OPERATOR
Nunatak Adventures
Photo: Nunatak Adventures
Nunatak Adventures, the brainchild of Niccoló Segreto and Páll Ágúst Þórarinsson, is a haven for outdoor enthusiasts seeking the exhilarating spirit of East Greenland. Operating out of Kulusuk, they exploit the vibrant summer months, from mid-June to late September, when the glaciers reveal their sublime beauty and become a playground for adventurers. The founders, fueled by their profound affinity for glaciers, chose the Ammassalik region for its richness of glaciers and its direct gateways to the colossal Greenland ice cap.
Photo: Norris Niman – Visit Greenland
Photo: Anna & Lucas Jahn – Vist East Greenland
Photo: Norris Niman – Visit Greenland
Nunatak Adventures is thus primed to offer glacier-related activities and mountaineering opportunities. Their offerings span a spectrum of adventure, ranging from leisurely walks and mesmerizing ice cave exploration to more challenging pursuits. Traverse the vast expanses of the Greenlandic Ice cap, partake in the thrilling sport of ice climbing, or embark on summit trips to peaks ensnared by the icy grips of ancient glaciers. This medley of activities caters to various degrees of daring, ensuring there is an adventure for everyone. The guiding principle of Nunatak Adventures is the unearthing of untouched wild regions and unnamed mountains, inviting guests to partake in the discovery of these pristine landscapes. It's an invitation to challenge yourself and explore territories unsullied by human intervention.
The company's name 'Nunatak' hails from the Greenlandic language, referring to a common glaciological term for a mountain peak that rises above the ice and is surrounded by glaciers. These features often present stark, sharp peaks, chiseled by the relentless activity of glaciers over centuries. This embodies the essence of Nunatak Adventures: an exploration of the untouched, the awe-inspiring, and the monumental grandeur of East Greenland's glacial landscapes.
Activities by Nunatak Adventures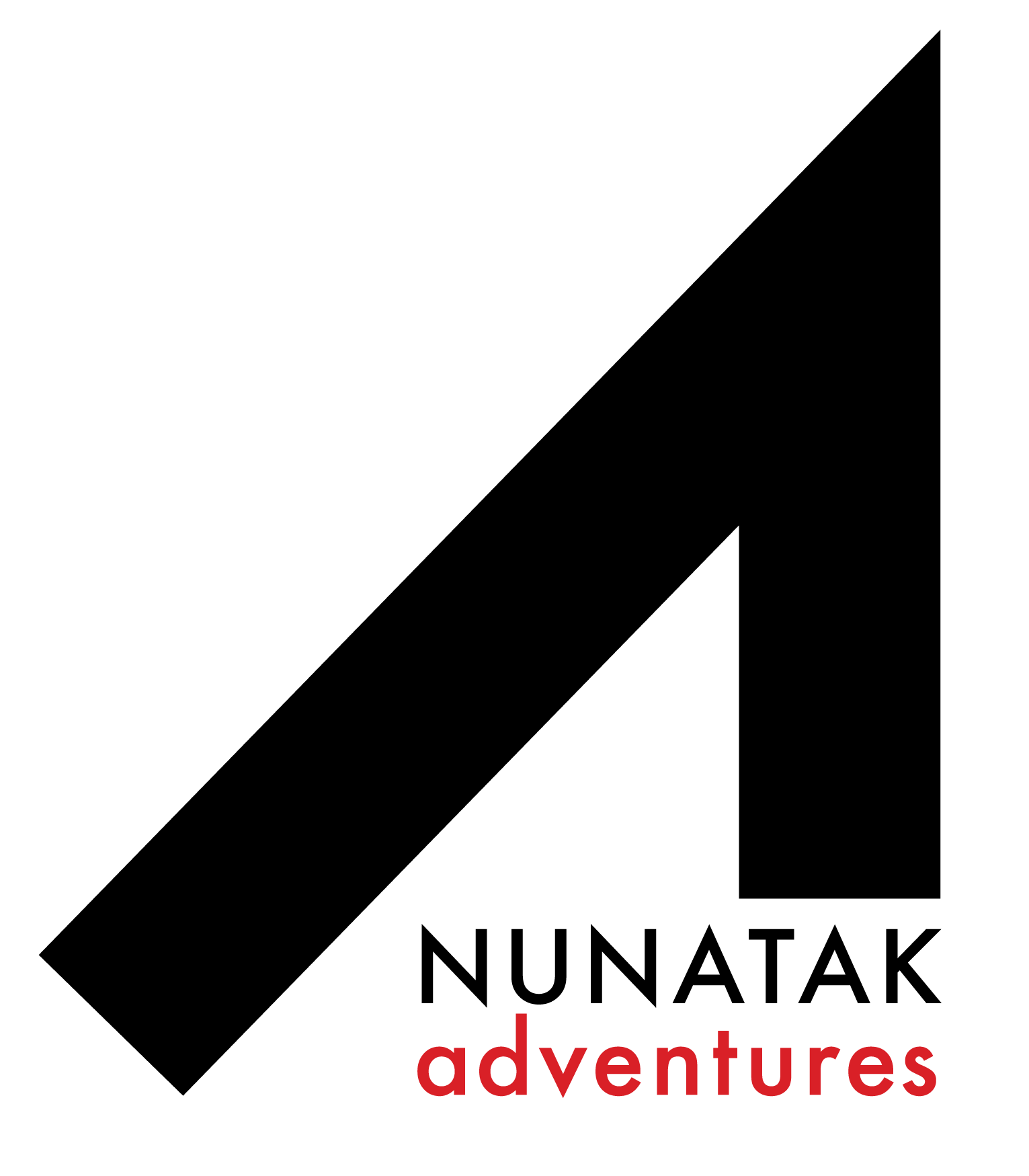 Articles
Discover more about the enchanting East Greenland through our curated articles.
East Greenland: A Symphony of Contrasts
East Greenland is a land of stark contrasts. Summer's midnight sun gives way to winter's northern lights. Land, water, and air offer vastly different experiences. Step into the old world charm of Inuit culture amid the challenges of the Arctic environment.
Photo: Norris Niman – Visit Greenland
Tools for the Fearless
Equip yourself with knowledge and gear for your daring journey into East Greenland's raw wilderness.