Photo: Mads Pihl – Air Zafari – Visit Greenland
Quick facts about Kuummiut
Names:
Kuummiit (East Greenlandic), Kuummiut (West Greenlandic), Kûngmiut (old spelling)
GPS coordinates:
65°51′55″N 37°00′30″W
Location:
Long up the Ammassalik Fjord, where three fjords meet, with a beautifulk view to Danmarkssundet
Airport/Heliport:
[KUZ] Helistop
Timezone:
WGST / UTC-2 / GMT-2
Tucked away in East Greenland, Kuummiut stands as a unique settlement for several reasons. For starters, it's the only place in the region with a fishing factory, largely due to its harbor remaining ice-free even during the chilly winter months – a rarity in East Greenland. This quiet village bustles with activity as fishermen bring in their daily catch to be processed and shipped.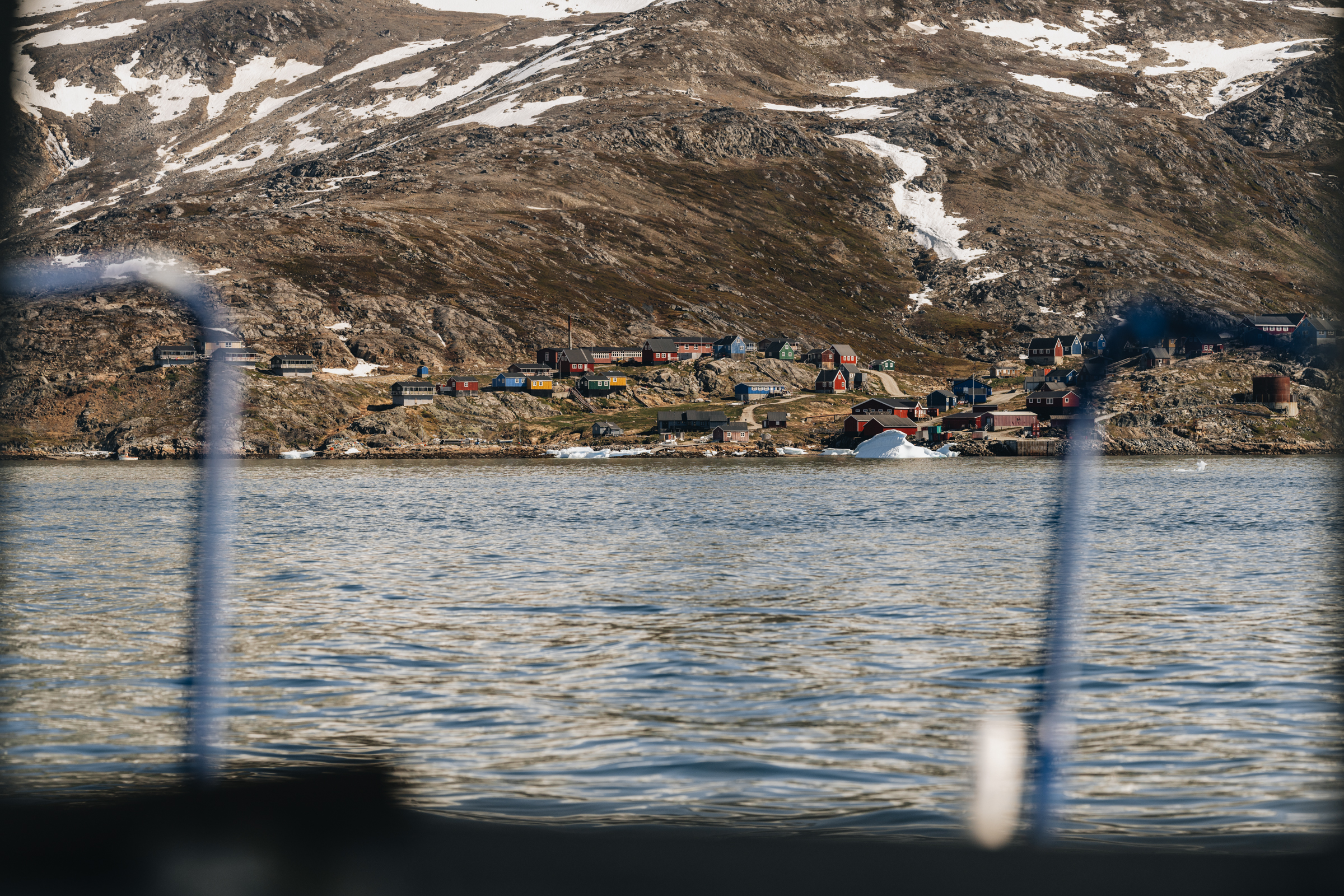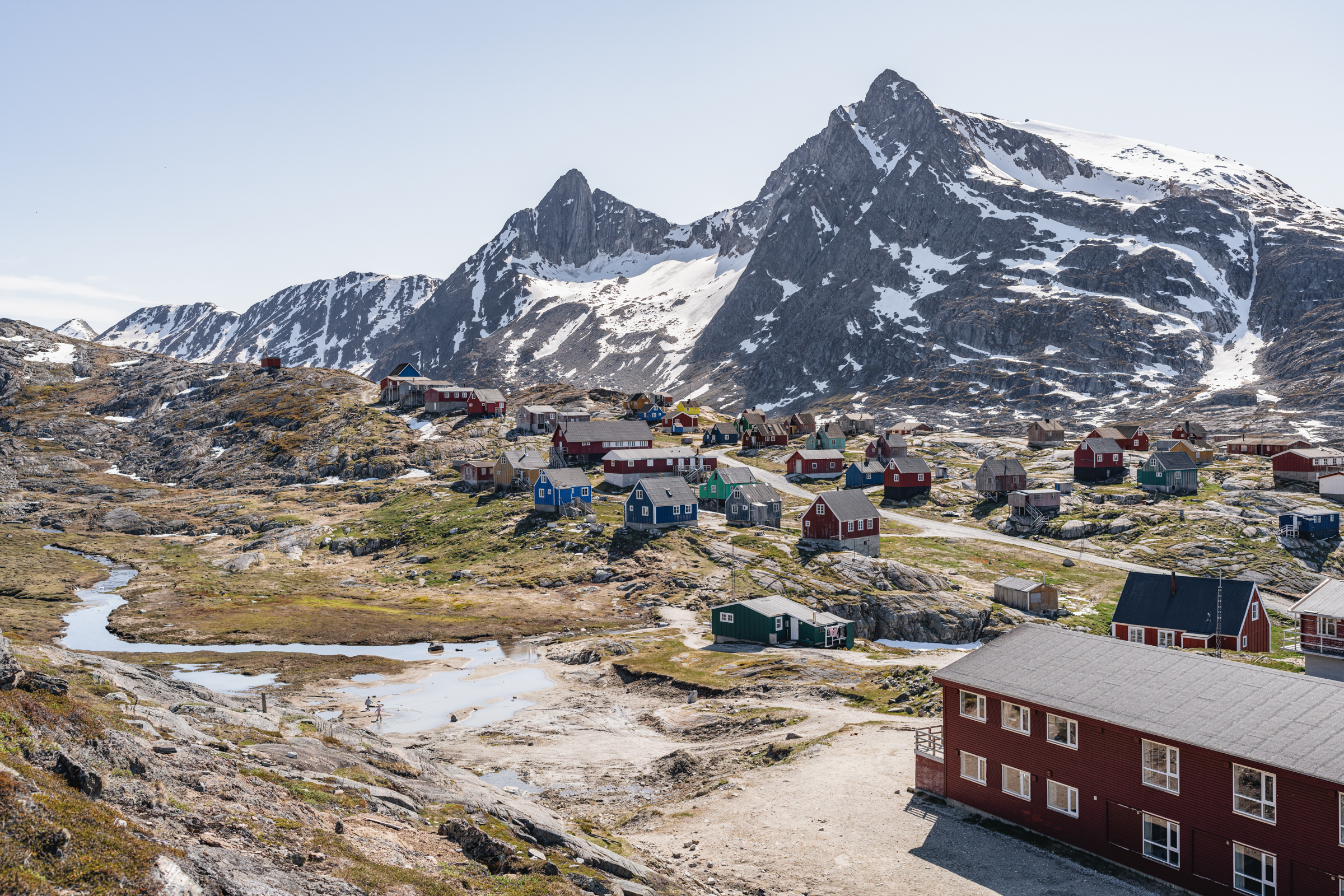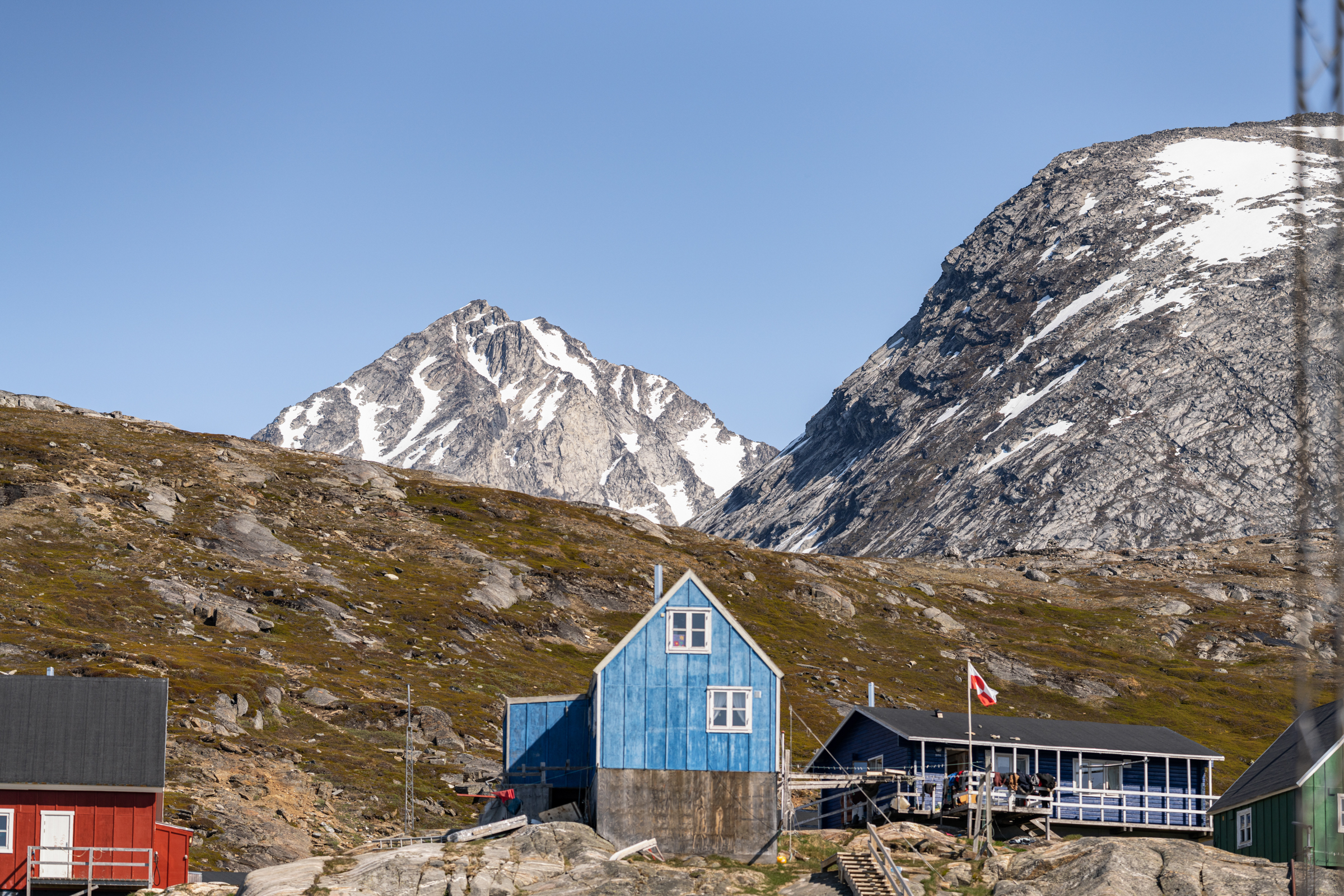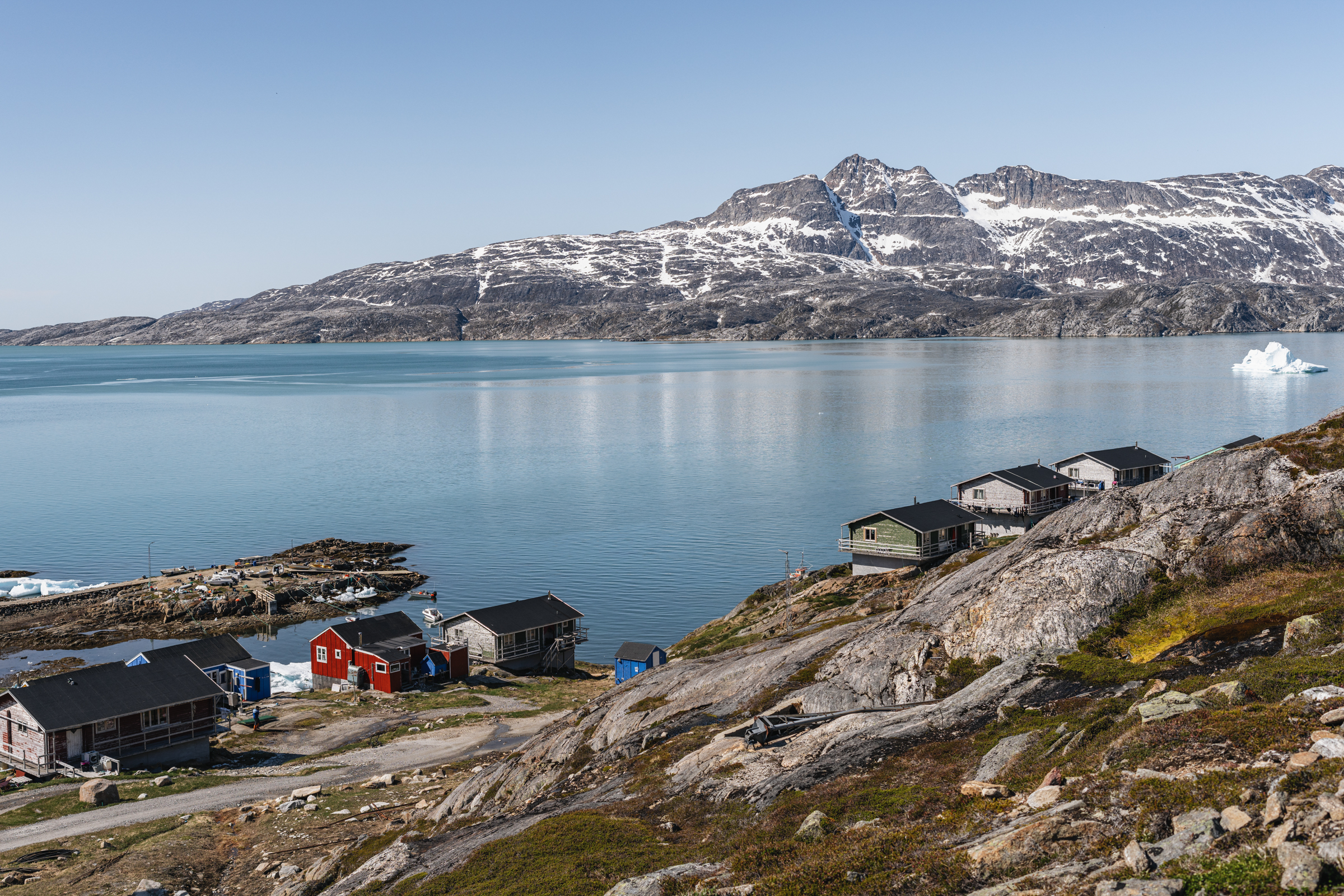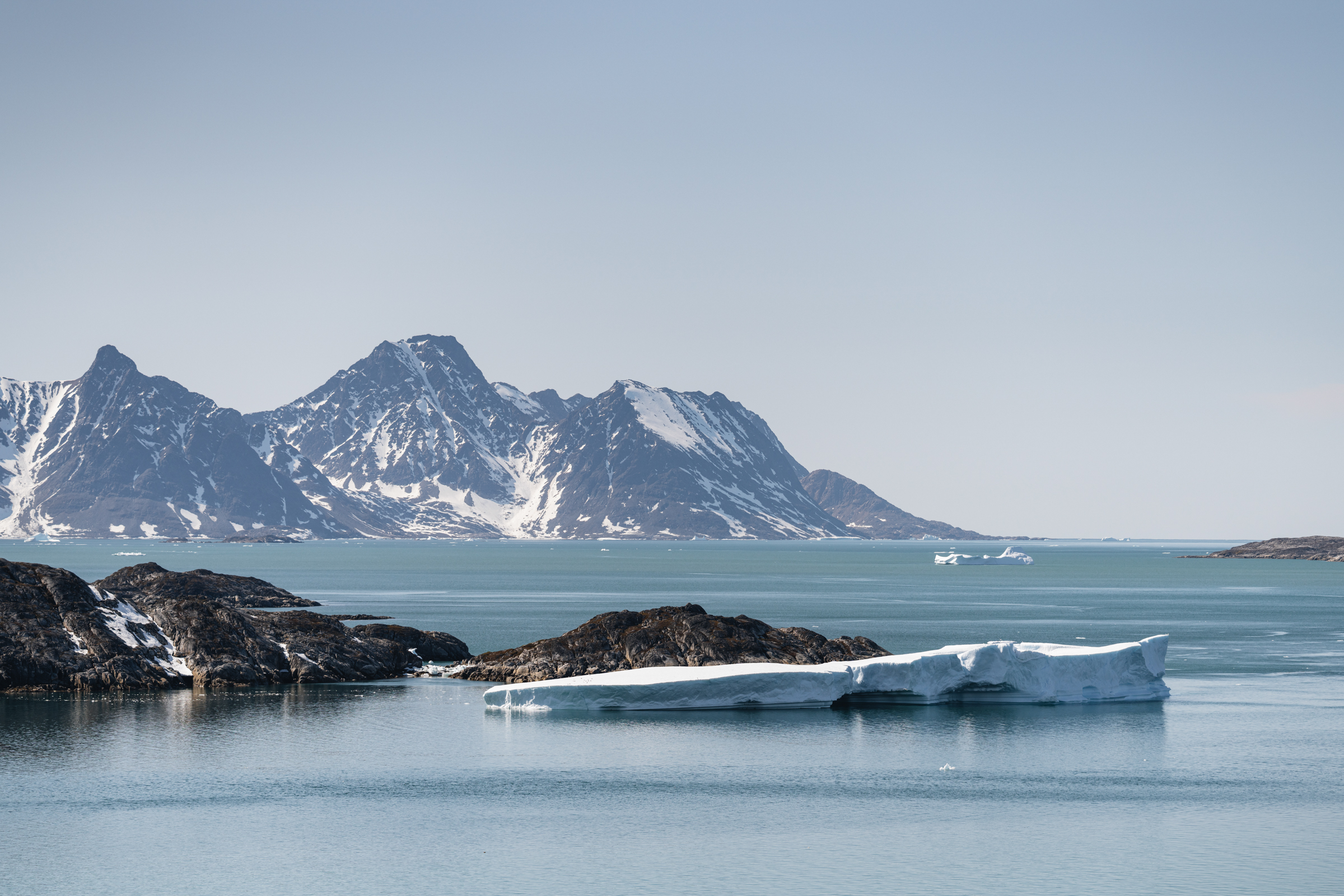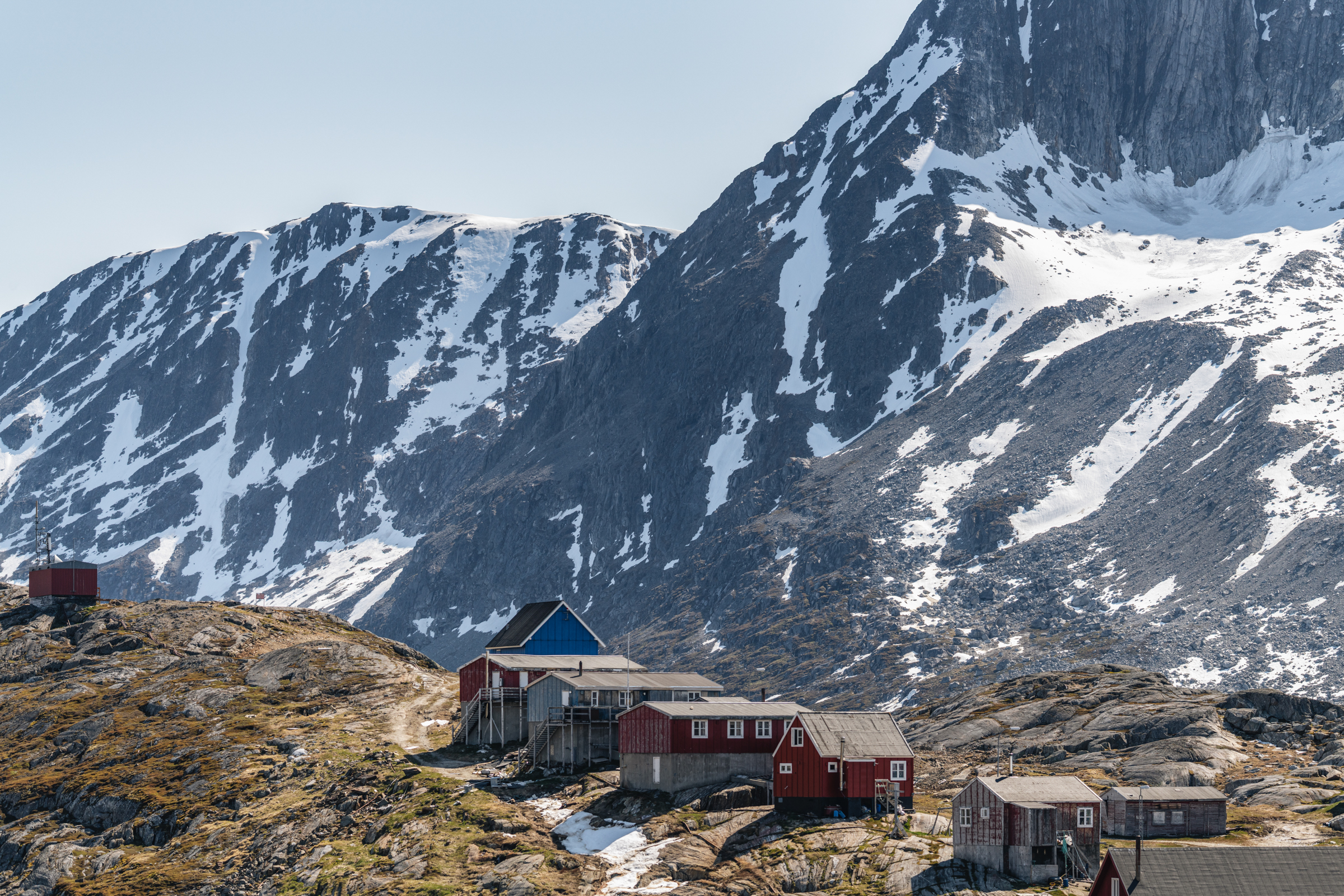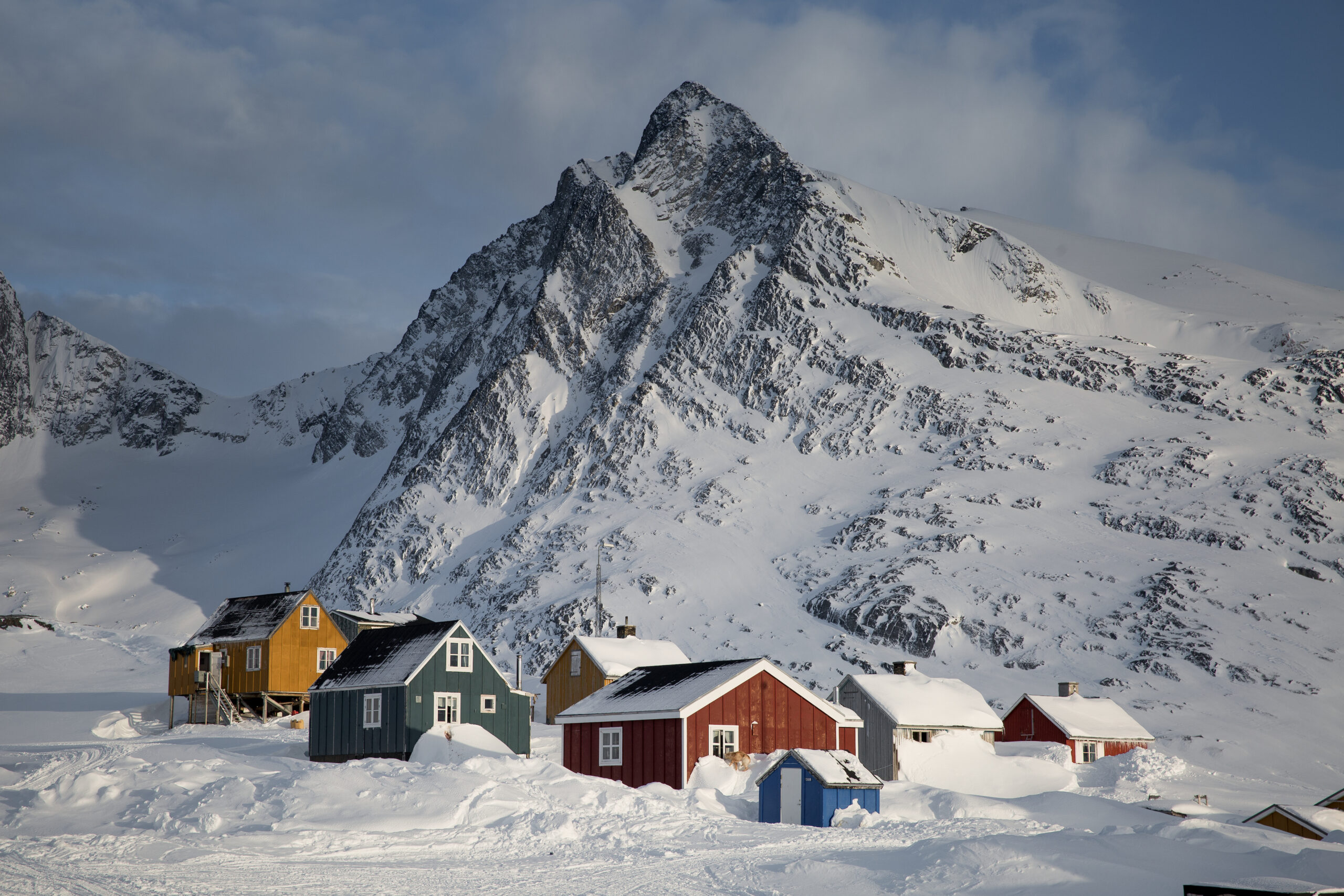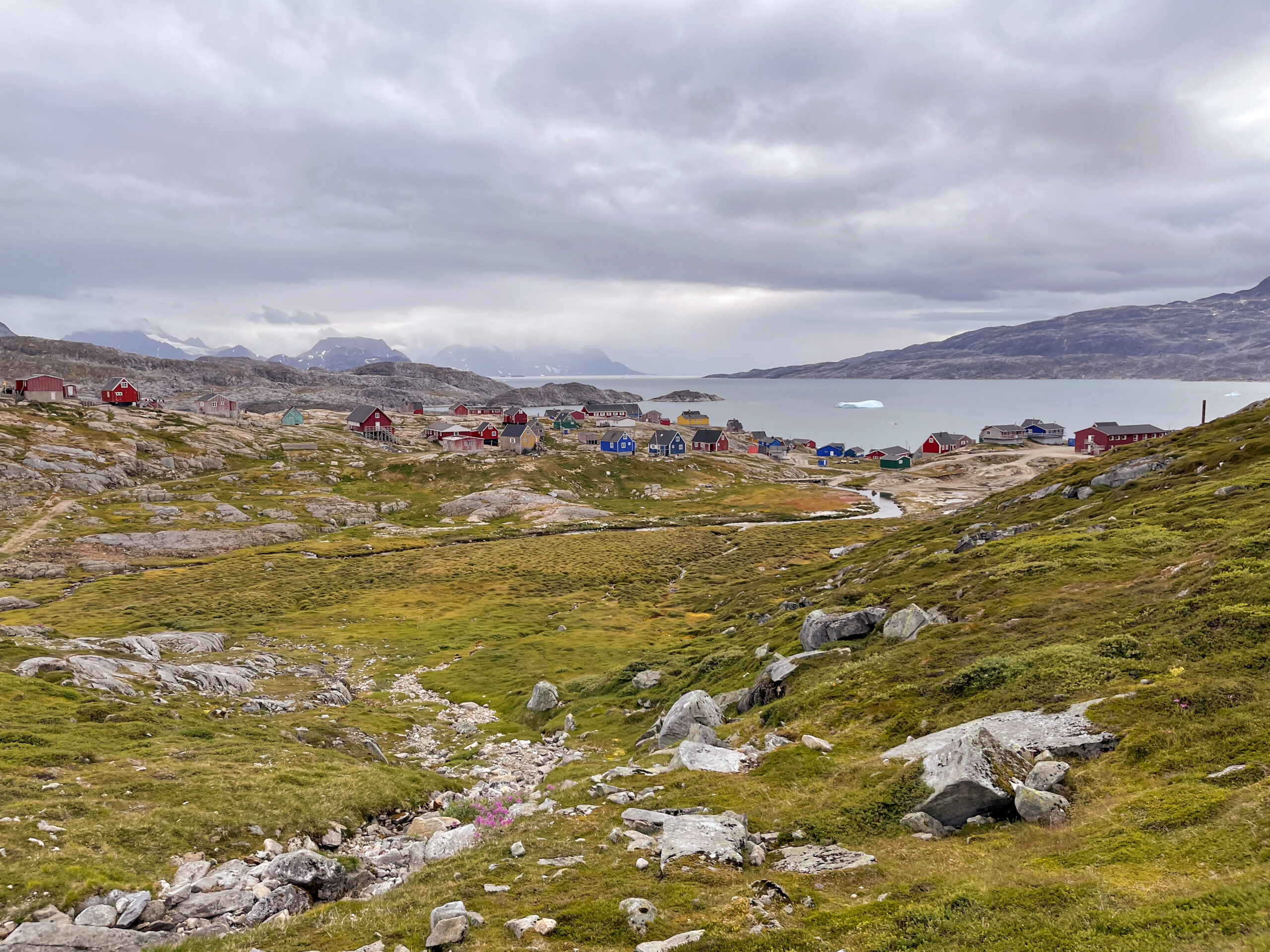 Mount Kuummiut: A Rewarding Climb
Looming over the town, Mount Kuummiut offers a challenging but highly rewarding hike. It's a trek that not only tests your endurance but also rewards your efforts with a breathtaking view of the area and the sweeping Ammassalik fjord.
In winter, the village of Kuummiut is transformed into a snow-covered haven, cradled by majestic granite mountains and the Arctic fjords. This period offers a chance to experience the awe-inspiring beauty of the snow-capped mountain ranges that rank among the world's most stunning massifs.
An Encounter with Inuit Culture
Visitors to Kuummiut have the opportunity to immerse themselves in the authentic Inuit and hunting culture. Whether it's interacting with the locals or observing their way of life, you get a glimpse into the cultural heritage that shapes this settlement.
Skiing and Trekking: Adventures Aplenty
Kuummiut is a paradise for adventure enthusiasts. The undiscovered house mountains above the village offer epic downhill heli-skiing opportunities, promising a thrilling descent to the beach. For those visiting in summer, the same mountains provide spectacular trekking experiences, bringing you face-to-face with the raw beauty of East Greenland.
Despite being home to only 250 residents, Kuummiut boasts a range of facilities. The Pilersuisoq, a small shop, also hosts a bank and post office, and sells fuel. The settlement has a school, kindergarten, nursing station, and municipality office. The service house, offering showers, accommodation, and laundry services, stands out as the only place in the settlement with running water.
Kuummiut is more than just a settlement – it's a gateway to an adventure-filled realm of majestic mountains, icy fjords, and a rich cultural heritage. Whether it's the thrill of skiing down untouched slopes or the tranquility of a summer trek, Kuummiut offers a blend of experiences that leave you captivated by the charm of East Greenland.
Articles
Discover more about the enchanting East Greenland through our curated articles.
Providers
Find the providers actively operating in Tasiilaq.