Photo: Aningaaq Rosing Carlsen – Visit Greenland
Quick facts about Kulusuk
Names:
Kulusuk, Qulusuk (old spelling), Kap Dan (Danish)
GPS coordinates:
65°34′31″N 37°11′00″W
Airport/Heliport:
[KUS] Kulusuk Airport - The only international airport in the Ammassalik region, connection to Keflavik, Iceland (Icelandair) and Nuuk, Greenland (Air Greenland)
Timezone:
WGST / UTC-2 / GMT-2
The Kulusuk settlement houses the only international airport in the Ammassalik region, serving as the gateway to East Greenland. Its rich historical background traces back to 1956 when it was built by the US Air Force as part of their early warning defense system. Today, the airport is a vibrant hub, providing connections to Keflavik, Iceland through Icelandair, and Nuuk, Greenland via Air Greenland.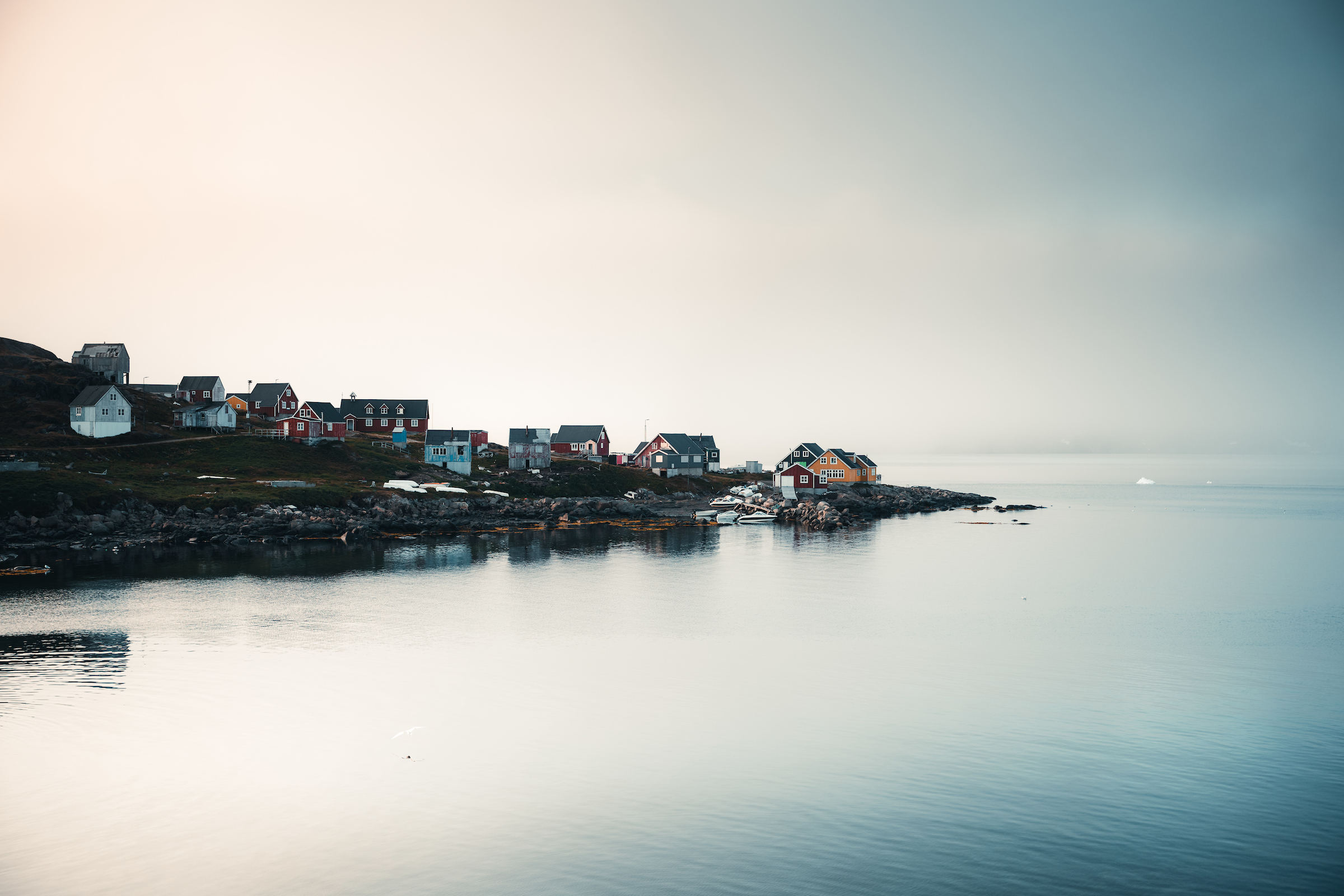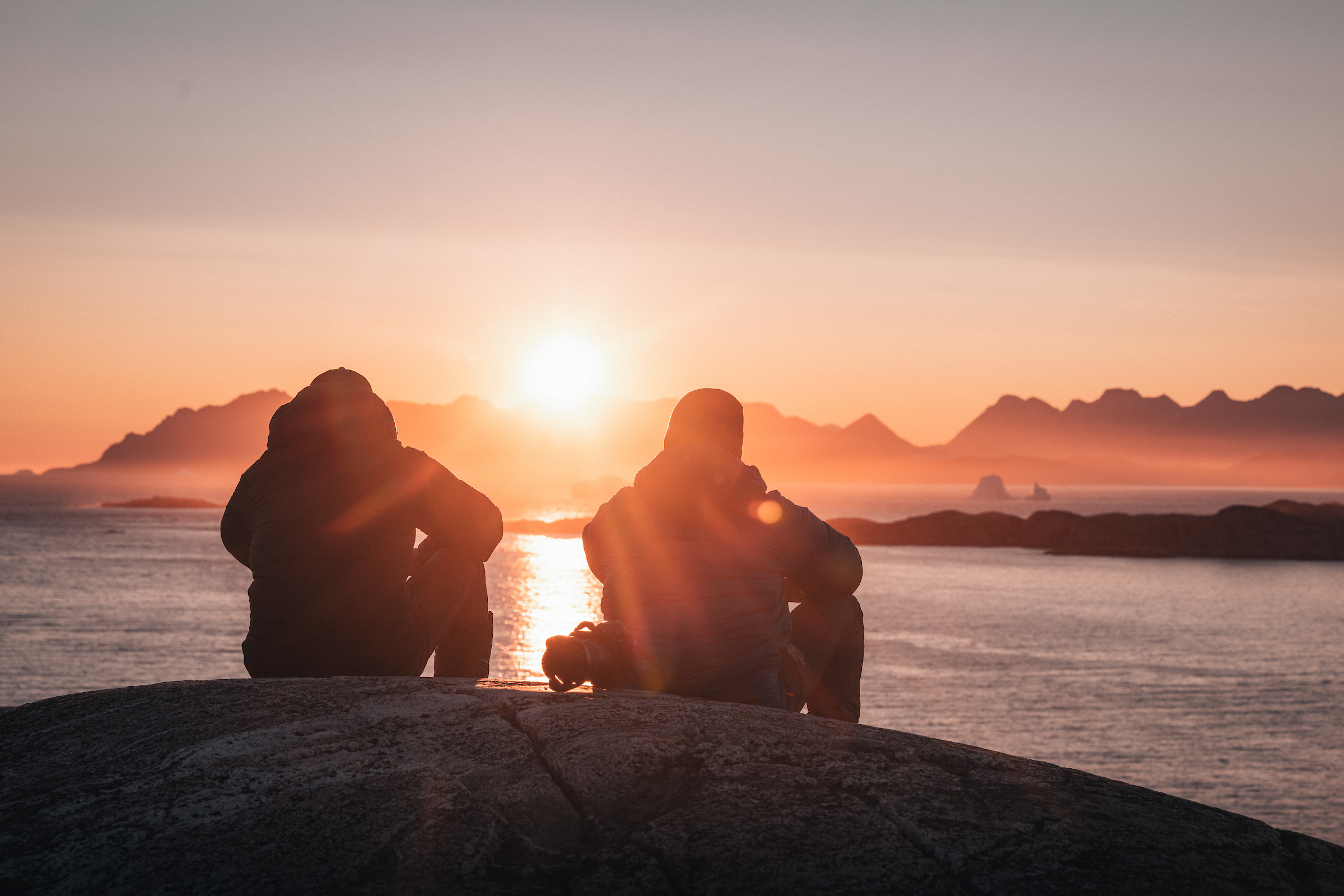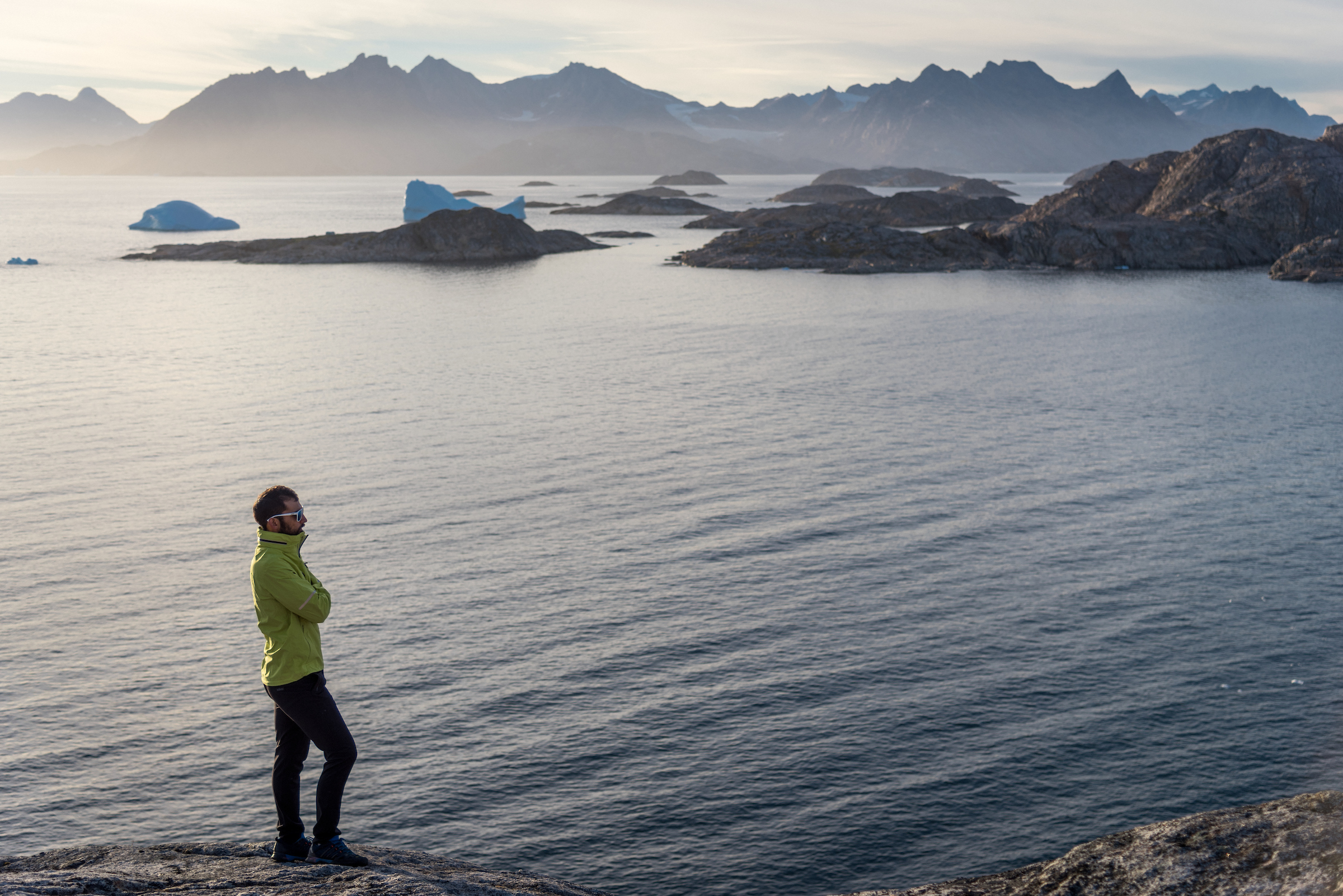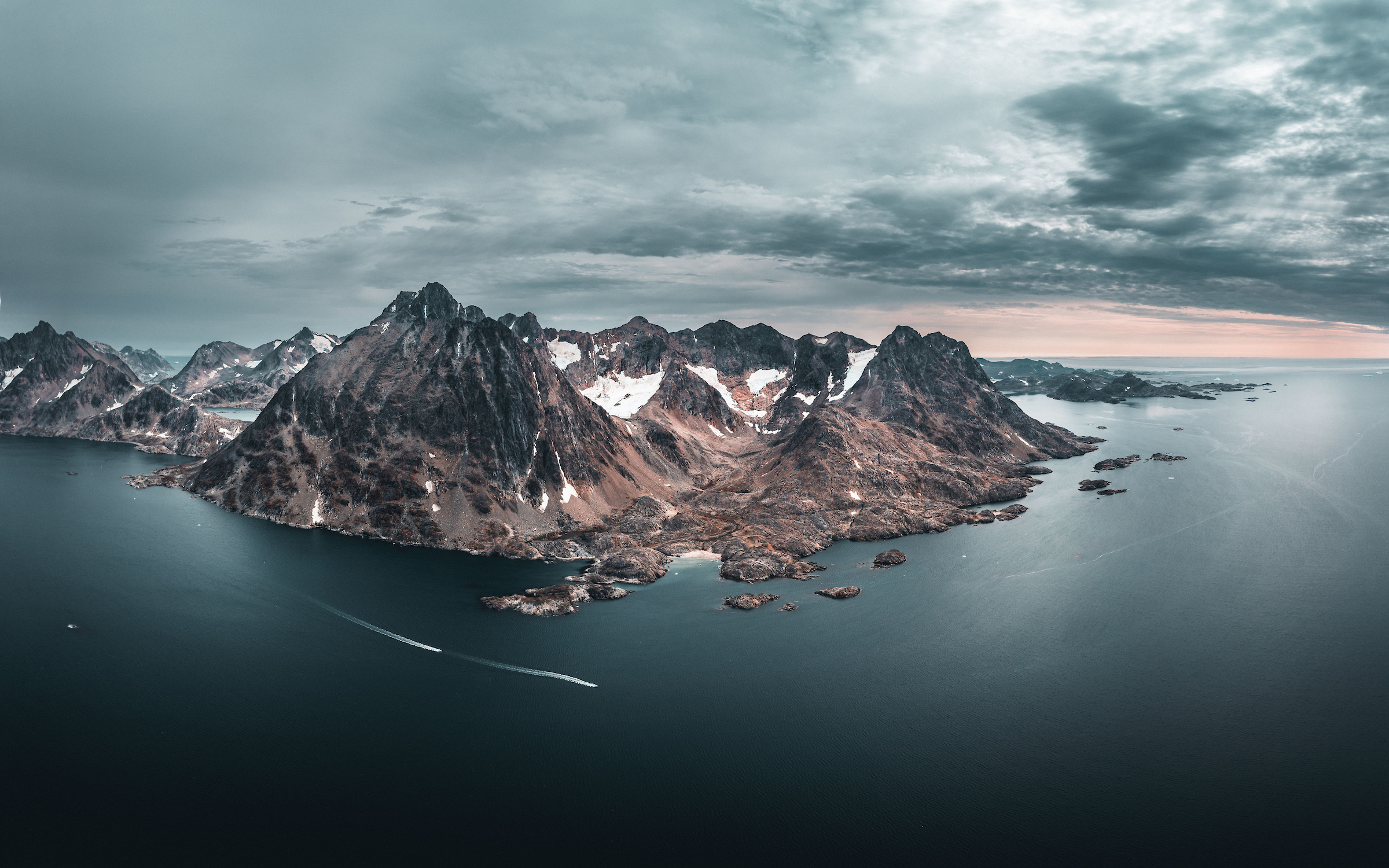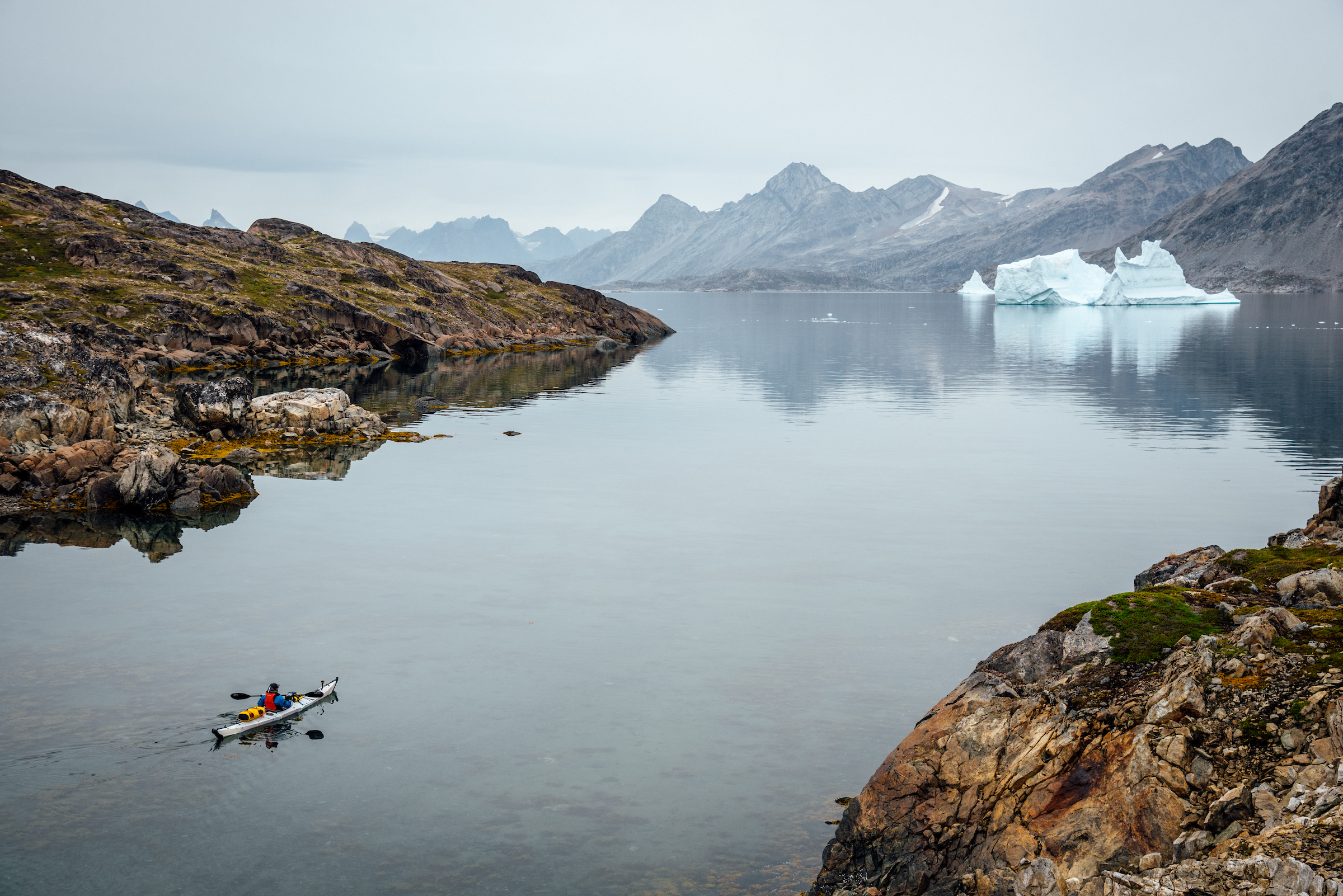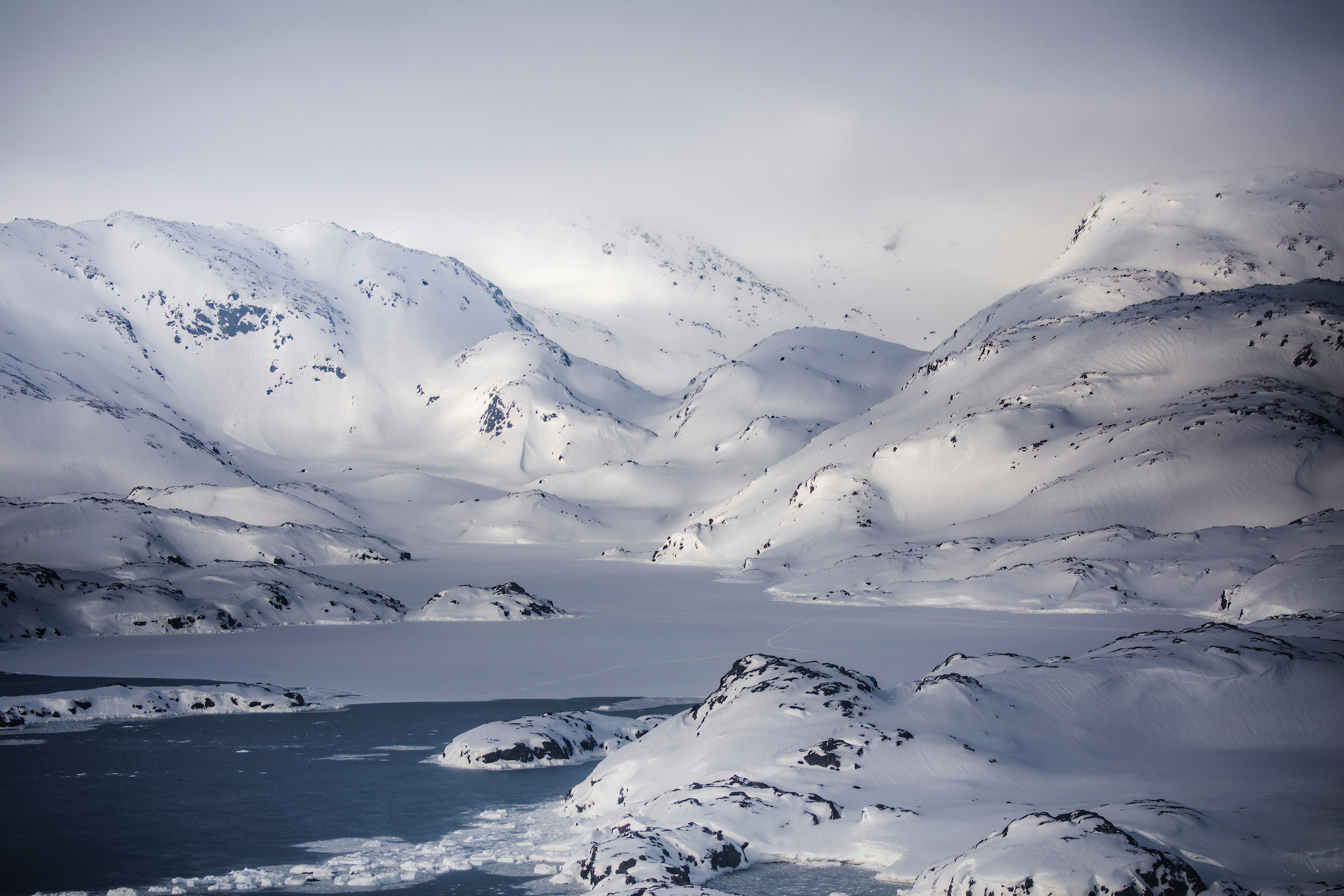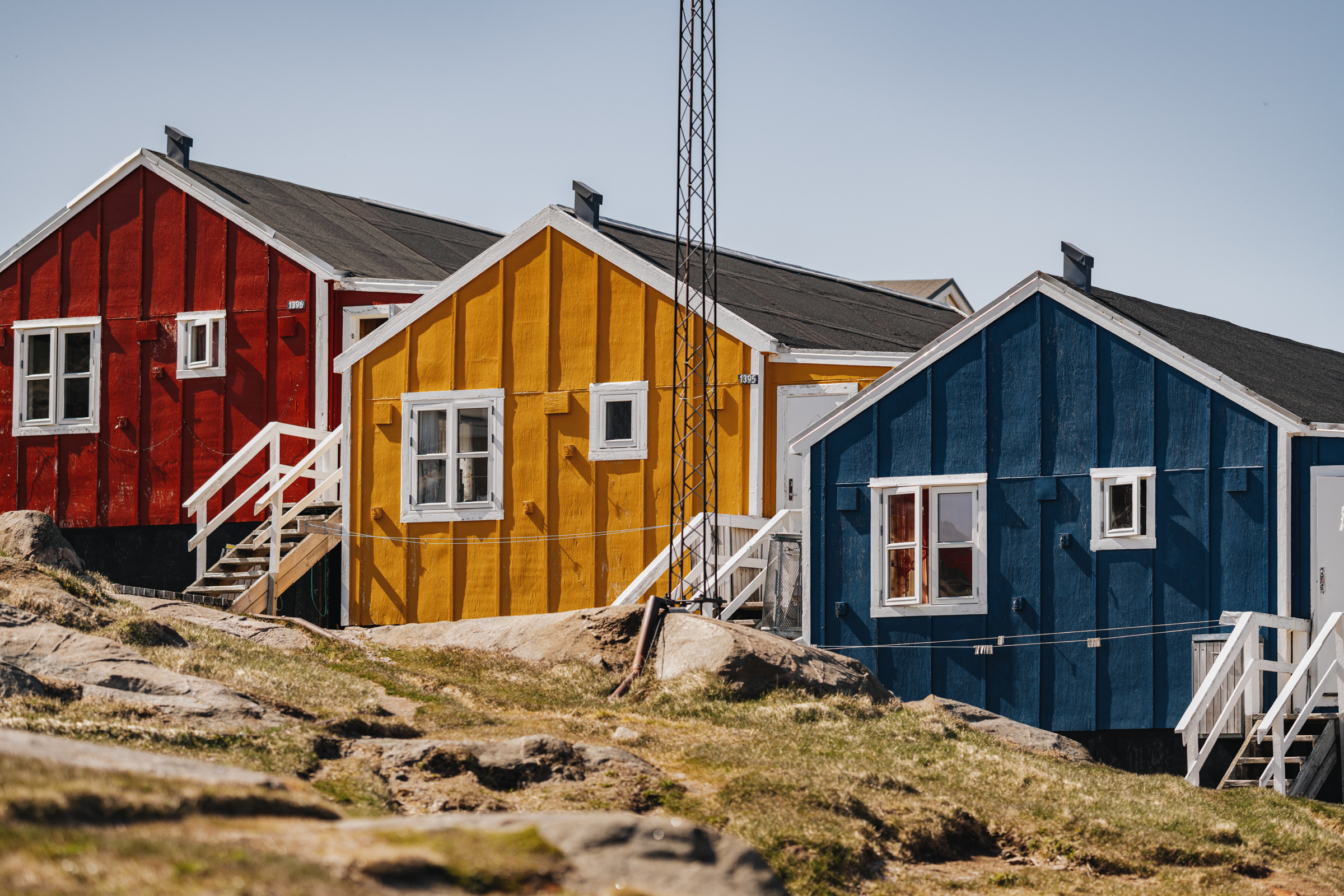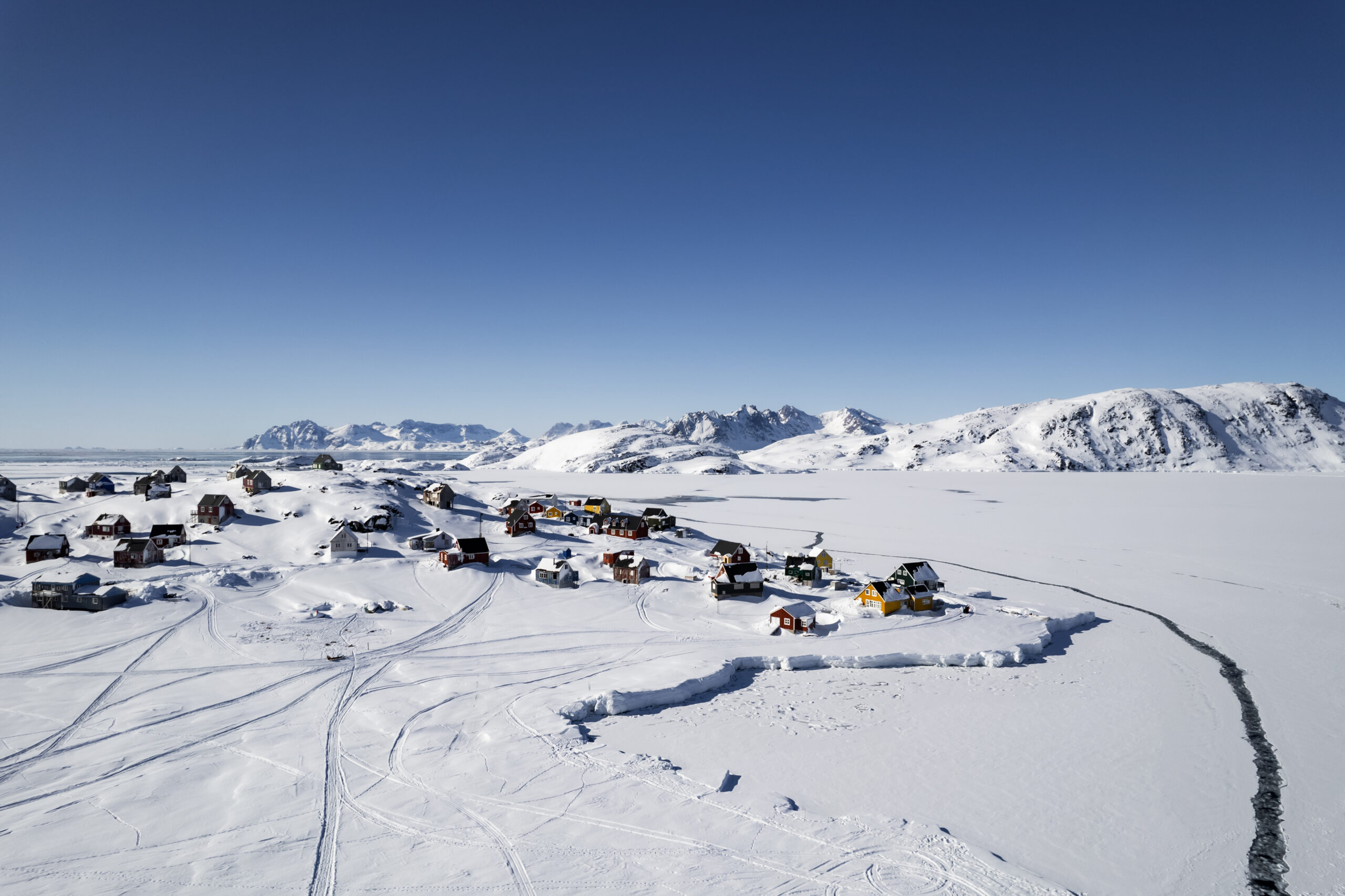 Kulusuk's intriguing history is manifested in its architecture. A standout is the church with stained glass windows – a sight to behold. The church was built by the crew of a Danish ship that had run aground on the nearby coast. Materials from the ship were repurposed to construct the church, and a replica of the ship hangs proudly from the church organ as a testament to this fascinating history.
Infrastructure and Facilities
Despite being a small settlement, Kulusuk prides itself on being well-equipped to cater to its residents' needs. The Pilersuisoq, a multi-functional shop, doubles up as a post office and bank. It also serves as the settlement's fuel depot. Additionally, Kulusuk hosts a nursing station, a kindergarten, and a municipality office.
Educational and Recreational Offerings
Young minds find a nurturing environment in Kulusuk's school, which additionally hosts a free-time club for the youth. This multi-purpose approach to facilities ensures that the settlement's children are cared for and engaged in a variety of constructive activities.
A Peek into Greenlandic Culture
Kulusuk's museum offers a glimpse into the rich culture and history of the region. Visitors can learn about the region's traditions, arts, and history, making their experience in Kulusuk truly immersive.
Service House: The Oasis of Comfort
Kulusuk's service house is a haven for residents and visitors. Offering showers, laundry services, and accommodations, it is the only place in the settlement with running water. However, it's noteworthy for visitors to remember that water in Kulusuk needs to be collected from a communal spot, adding a unique aspect to daily life in this fascinating settlement.
Travelers should note that the bank in Kulusuk, as well as in Kuummiut, Isertoq, Sermiligaaq, and Tiilerilaar, caters only to Greenlandic bank accounts for cash withdrawals. Visitors are advised to carry cash, though ATMs in the Tasiilaq shops accept international credit cards. While card payments are possible in all Pilersuisoqs, certain services, such as the service house, require cash payment.
Conclusion: A Unique Greenlandic Experience
Kulusuk offers a captivating blend of history, culture, and simple living, making it an intriguing destination in East Greenland. Whether you're charmed by the historical church, intrigued by life without running water, or interested in learning about Greenlandic culture at the museum, Kulusuk offers an experience that promises to stay with you long after you've left its shores.
Articles
Discover more about the enchanting East Greenland through our curated articles.
Providers
Find the providers actively operating in Tasiilaq.