Photo: Visit East Greenland
Quick facts about Isertoq
Names:
Isertoq (East Greenlandic), Isortoq (West Greenlandic)
GPS coordinates:
65°32′55″N 38°58′30″W
Location:
Located at the outskirts of the Greenland ice cap
Airport/Heliport:
[IOQ] Helistop
Timezone:
WGST / UTC-2 / GMT-2
Isertoq, a settlement teetering on the brink of the wild Greenland ice cap, is a must-see for anyone with a taste for adventure. Sitting about 63km from Tasiilaq, this destination marks the start or end of many ice cap expeditions and crossings. The sight of adventurers embarking or concluding their daring journeys is a constant source of excitement here.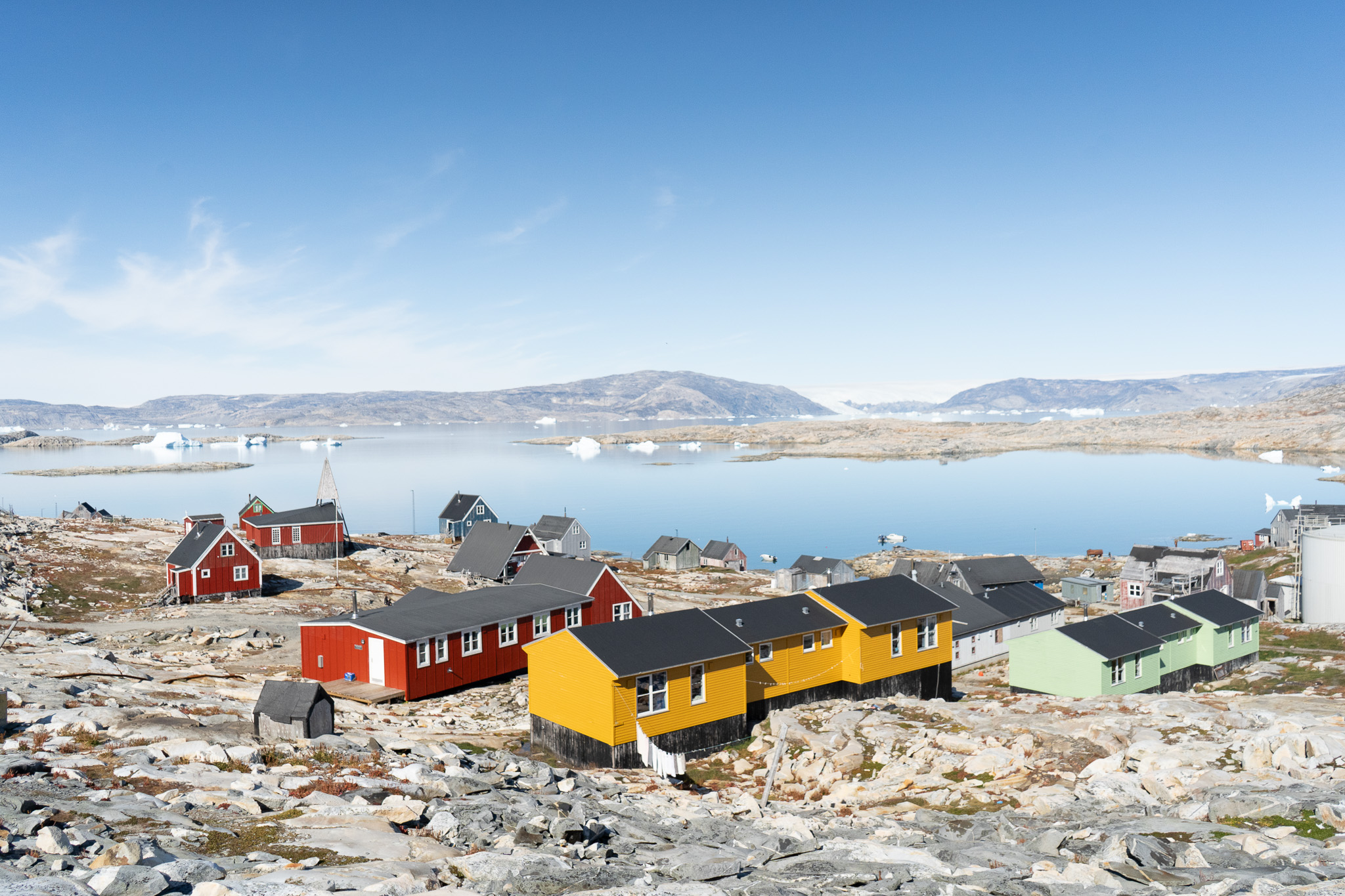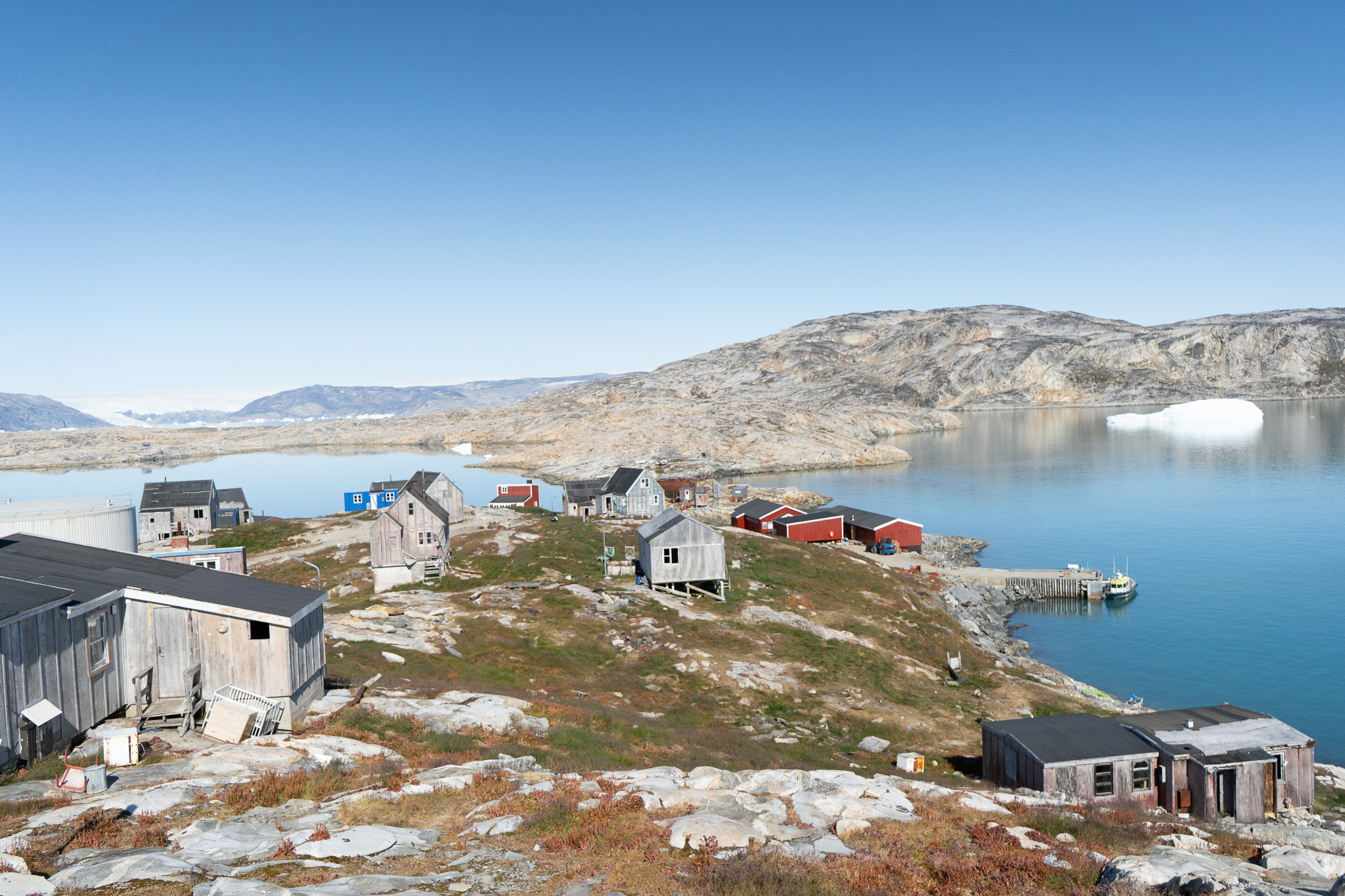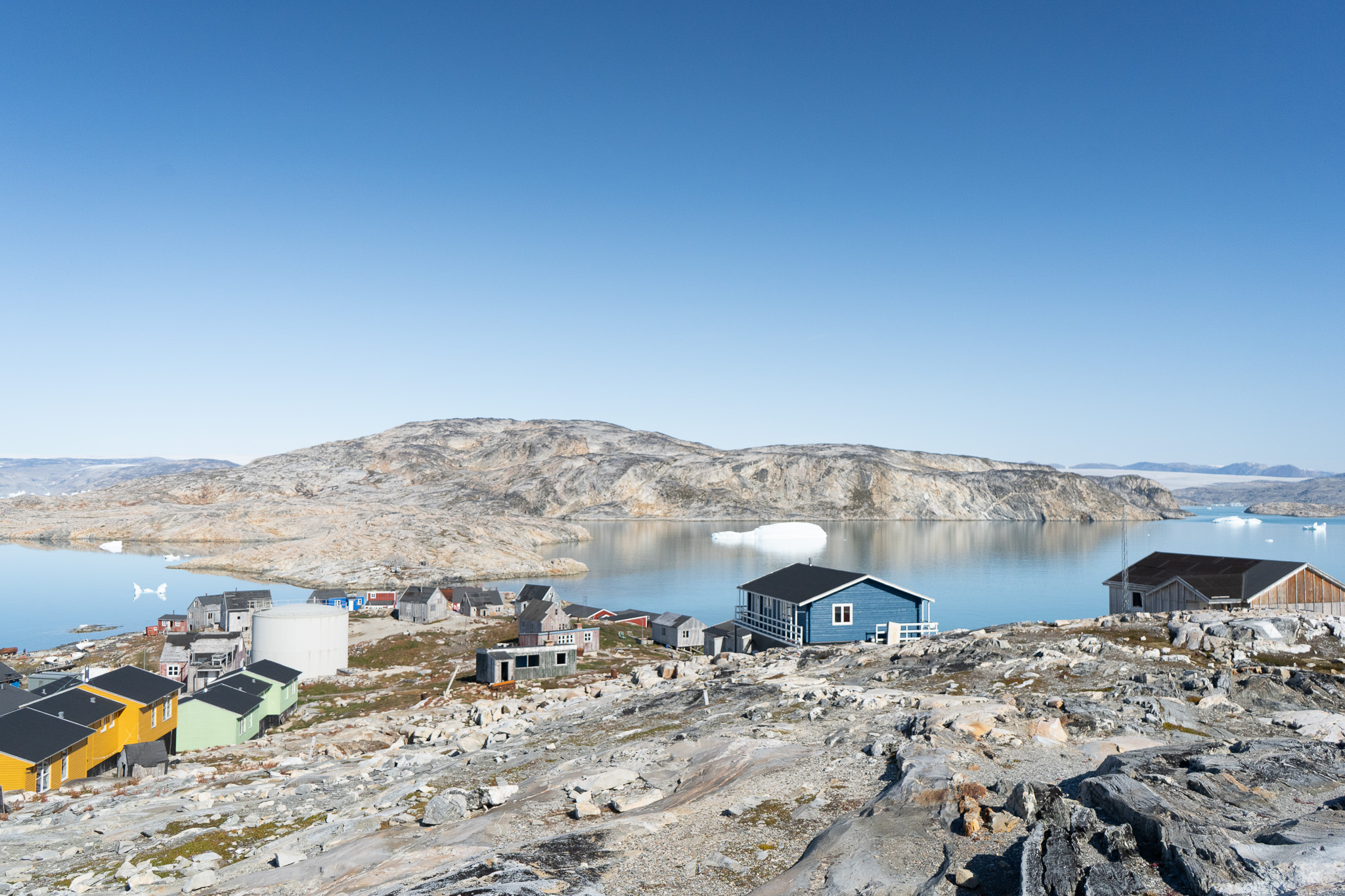 A Prime Spot for Seal Hunting
Another draw of this small settlement is its popularity as a seal hunting spot. The locals have refined the art of seal hunting, and it's an integral part of their daily life and culture. It's not uncommon to see groups heading out onto the icy waters in search of their next meal.
Isertoq is unique in its geographical location – it's nestled on a tiny island caught between the colossal Greenland ice cap and the vast ocean. A brief walk from anywhere in the settlement rewards you with breathtaking views of the ice cap looming over the settlement, painting a picture that's both powerful and serene.
Isertoq may be small, with a population of 63, but it's fully equipped with necessary amenities. The local Pilersuisoq is a one-stop-shop for various needs – it functions as a bank, post office, and fuel depot. The village also has a school that doubles as a free-time club for the young inhabitants, a kindergarten, a nursing station, and a municipality office.
One notable facility is the service house, providing showers, accommodations, and laundry service. It's the only place in the settlement with running water, giving it a unique significance in daily life. Like in many East Greenlandic settlements, water must be collected from a communal spot – a process that locals have adapted to and visitors find fascinating.
Conclusion: Experience the Stark Beauty of Isertoq
In its isolation and simplicity, Isertoq captures the essence of life in Greenland. The settlement offers visitors an unmatched opportunity to experience the raw beauty of the ice cap, the thrill of seal hunting, and a unique lifestyle that's both humbling and inspiring. This tiny island settlement is more than a home to its residents; it's a testament to human resilience and adaptability in the face of nature's extremes.
Articles
Discover more about the enchanting East Greenland through our curated articles.
Providers
Find the providers actively operating in Tasiilaq.